A Revolutionary Network
In 1994, Columbus based Grant Medical Center and Ohio State University Medical Center announced plans to consolidate LifeFlight and SkyMed, the hospitals' helicopter transport services, into a new entity called MedFlight. At that time, both hospitals worked to create a separate company, keeping in mind that the consolidation would save millions of healthcare dollars annually by eliminating duplication and simplifying access to emergency transportation, while maintaining high-quality care.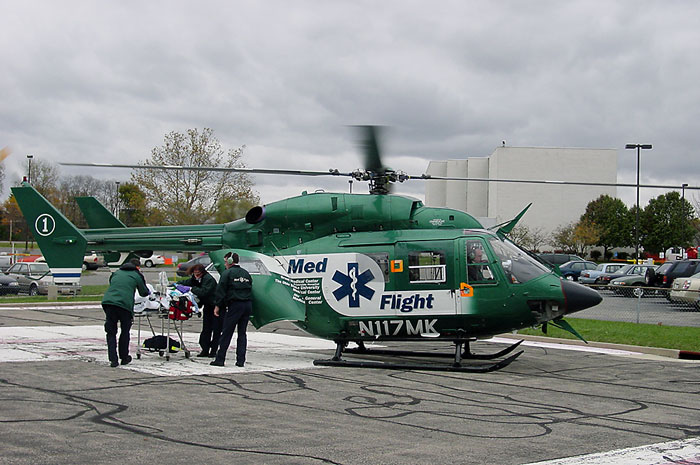 MedFlight's former president and CEO Rod Crane said the service did better than anyone thought 18 years ago. "The sponsoring hospitals originally estimated cost savings of around $500,000 to $1.5 million in the first year of operation, Crane says. They planned to subsidize us with $1.2 million the first year, and a second year subsidy of half that amount. By the third year, projections called for the company to be self-supporting. In short, the owner hospitals had departed from the traditional hospital owned model to create a lean, critical care machine that would be prepared for the challenges of the new millennium."
"We exceeded the projection by 18 months," Crane says. "The Board of Directors was pleased, and the community that we served." Indeed, the board has much to be pleased about. Neither Grant/Riverside nor The Ohio State University Wexner Medical Center is incurring losses anymore regarding these services.
After two years of operation, the company was solvent. As a Non-Profit company any surplus from that year and recent years is invested back into the service as MedFlight serves Ohio and provides medical transportation solutions for patients and their caregivers.
Making History
In just four short years after it's inception as a private not-for-profit company in 1995, MedFlight offered Ohio the only complete menu of solely owned and operated critical care transport options for pre-hospital and hospital partners throughout its service area.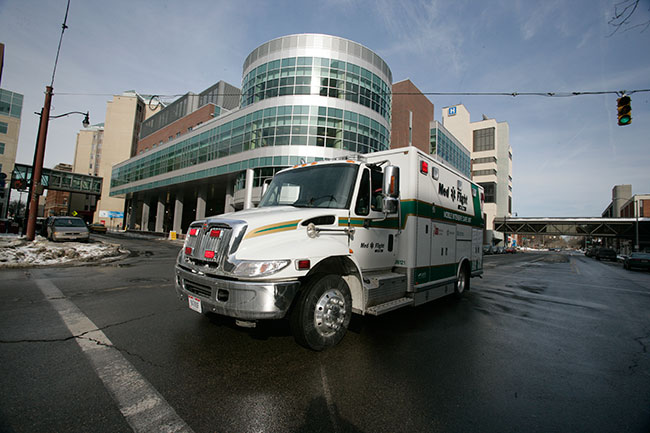 As MedFlight approaches 25 years, the company successfully based 9 full-time medical helicopter aircraft in Ohio and ground critical care locations. These aircraft and their crews safely and successfully completed thousands of patient transports throughout Ohio and neighboring states.
Beginning in 1997, the company added Mobile Intensive Care Units (MICU) at different locations in Ohio, which are utilized for inter-hospital transport. The MICU Division completes thousands of transports as well in service of patients.
A New Frontier
MedFlight's regional network includes helicopter bases in 9 different counties (Union, Meigs, Coshocton, Crawford, Morgan, Fayette, Preble, Ross and Scioto counties), MICU bases in 4 counties (Franklin, Ross, Knox, Logan). MedFlight completes thousands of patient transports each year.
Our safety standards and patient care quality are a true reflection of the values we strive to offer our customers and friends in the hospital, pre-hospital, and law enforcement community. The community knows the value of what we strive to do and rewards us by calling back.
In addition to providing the highest level of critical care patient transportation, MedFlight continually offers educational initiatives to EMS, hospitals, and associations throughout the region, including one of the nation's only mobile METI human patient simulators. This enhances critical care transportation services because MedFlight is able to integrate outreach education, MICU and helicopter operations into one organization focused on patients.MedFlight also offers a number of didactic educational opportunities to pre hospital and hospital providers.