Home » Community Outreach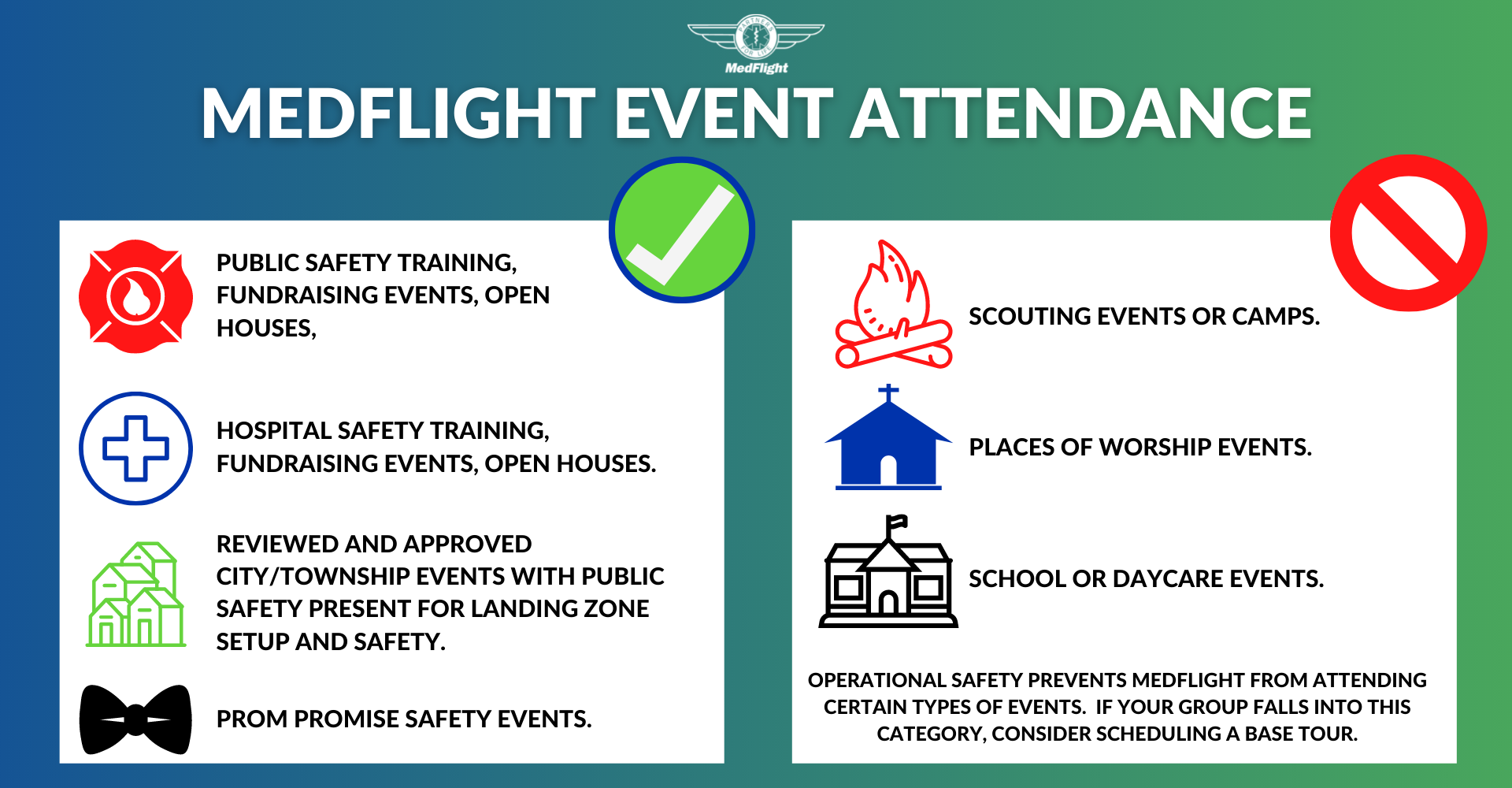 Meeting Our Communities
Community interaction is important not just to MedFlight as an organization but to every MedFlight Partner. Our Partners take great pride in the communities they serve and we are happy to attend the following types of events with either a Helicopter or Mobile ICU team:
Public Safety Vehicle Touch-A-Truck events.
Public Safety Department or Hospital Open Houses.
Public Safety fundraising events.
Training events that involve Fire and EMS personnel.
Prom Promise events.
Operational safety prevents MedFlight from attending certain types of events. If your event qualifies as one of these, a base tour may be a more appropriate option:
Visits to schools or daycares.
Church events.
Scouting events.